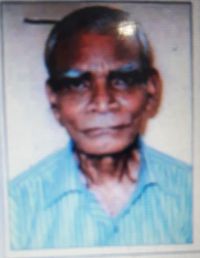 Dated : 03-11-2017 Patient Name : R M Gopal Rao Age : 82 years old
I am miss R Jagdamba d/o of Sri R.M.GOPAL RAO writing this about my father disease. My father is aged 80 years shown to ENT Dr when he felt some thing problem in swallowing food he after investigation he declared that my father is suffering with Throat Cancer IV STAGE.As my...
Read More!

Dated : 24-09-2013 Patient Name : Neema Charnda Age : 34 years old
I Neema Chandra aged 29 residing at Bilaspur (C.G ). About two years back near by Deepawali Festival i feel itching near by area of nipples of my Breast also i felt the difference in size of both Breasts but after 4 months it cured without treatment after that this condition i...
Read More!