 Story Title : VEENA DEVI MAWANI-30Yrs- (taken harmon therapy for child-harmonal inbalance with joint pain and high uric acid)
Patient Age : 30 years old
Date : 13-08-2014
Harmonal Imbalance Patient Review:-
Review From "Veena Devi Mawani"
I am Veena Mawani, age 30 years from Bikaner, Rajasthan, India. I have complained of "NAJLA" from childhood. I have one son and one daughter, and both the Childs were born by surgical operation. My son has only one kidney from born and also a problem in the urine bag. Rest in other works; my boy is perfectly healthy and sane.
My daughter is complaining of burning on urination place. Before I have also complained of similar but now I feel sometimes. So now I've complained of White leucorrhoea, and M.C. is irregular. I have pain on the right side of my head, and sometimes it came in the left side. It is up to 2-3 days after the onset of pain.
The whole body became an itchy and red spot, which is being treated by dr B.C. Ghiyaa and this treatment are quite relaxing. Sometimes burning sensation in the chest and head hair loss began, and I had pain in my knees.
Note:- Review is due because of patient personal problems.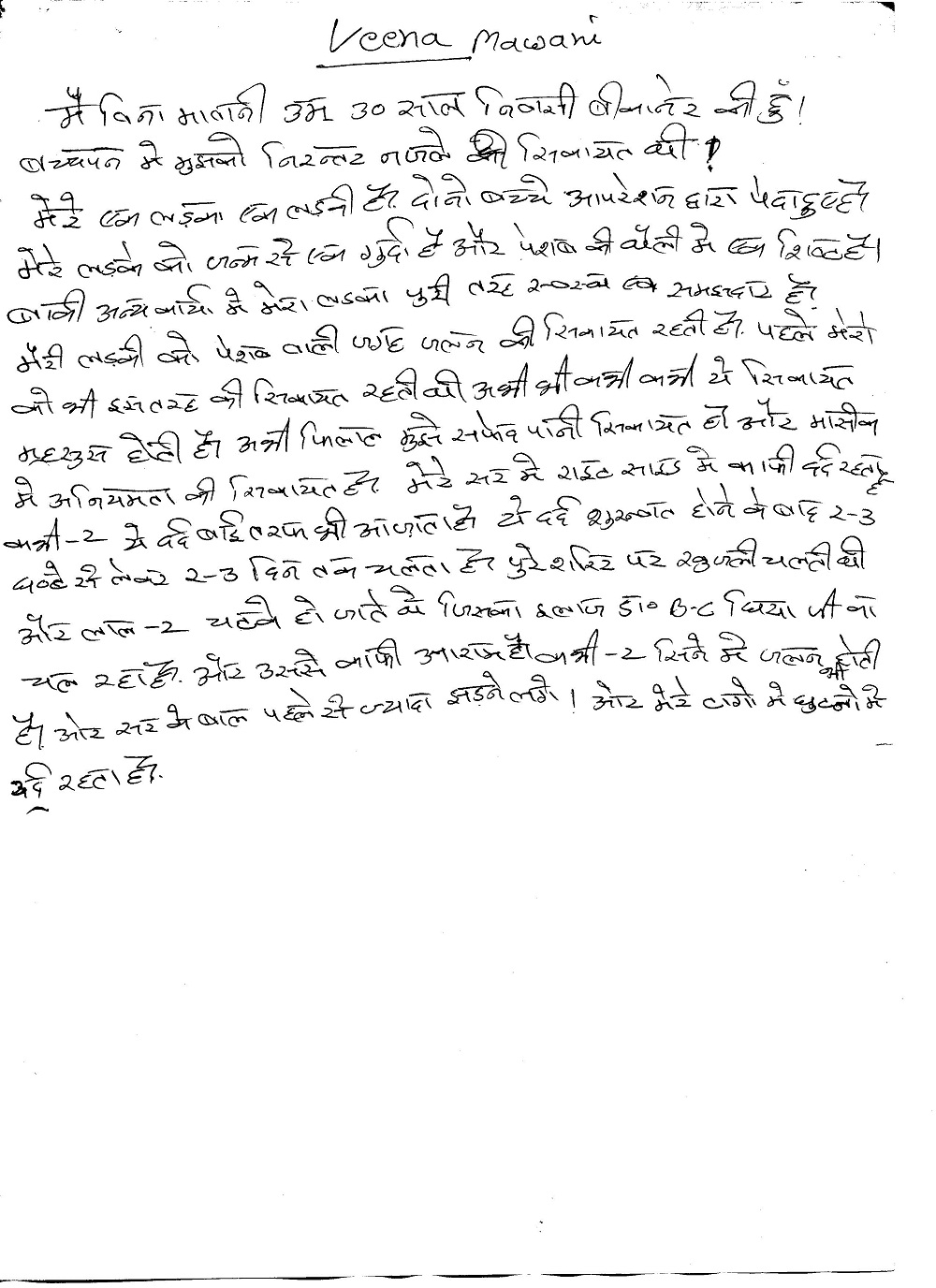 Medical Reports of Veena Devi