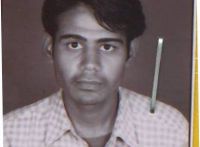 Story Title : VIRENDRA TAK-35 yrs- Azospermia
Patient Age : 35 years old
Date : 09-10-2014
Yes ayurveda has a theme to get azospermia case to a normal sperm count person we know you don't believe read below:
| | | |
| --- | --- | --- |
| Name | Age | Address |
| Virendra Tak | 35 | Bikaner, Rajasthan |
Patient Review:-TO GET AZOSPERMIA CASE TO A NORMAL SPERM COUNT
My Name Is Virendra Tak From Bikaner Rajasthan, India. I Have Been Married For 4 Years And 6 Months. And I Have Always Been Trying To Have A Child. But My Wife Is Not Pregnant.
During This Year's Me And My Wife Never Used Any Precautions And Any Tool For Stop The Pregnancy Of My Wife But We Were Failed In getting Baby. So We Both Lived Teasing Mentally.
Then My Neighbor Told Me For Go To Doctor Of Vishla Agrotech Pvt. Ltd. For getting Advice from Them.
Then I Went To Vishla Agrotech, Bikaner On 25 November 2012 And Met The Concern Doctor And Show My Problem Then He Tested Some Necessary Then They Got To Know That There Was A Lack Of Sperm In My Body, And My Wife Was White Leucorrhoea Disease.
Check, Depending On The Doctor Started Treating My Wife And Me. 40 Days Later, My Happiness Was Surprised When I Found Out My Wife Is Pregnant. The Doctor Then Stopped Both Medicines. After That, I Continued Happily Married Life.
In August 2014, I Just Found Out I Am Going To Become A Father Again. I Take Medication For Two Months On A Low Sperm Man Became Whole Sperm Man.
I Have Faith In Indigenous Medicines And Those Who Read This Letter To Me Won Me Awake Example Of Faith In The Method Of Looking At Indigenous Medicines And Prevalent In Modern Science As Expensive And Without Guarantee Of IVF And Sperm Of Another Person To Adopt A Child Is To Thrive And Recognition Of Hinduism's "Seed Of The Child Is Not At Home, He Can Not Fully Comply Culture.
Both Satisfaction And Pride To Me Because My Child Is My Seed. The Company's Doctor Treated Me Not Just For A Few Days Rather Than A Few Days; Life Has Treated. I'll Re-Request of the Patients Who Suffer like I Should Try the Old Methodology.
Virendra Tak
07/10/2014
Today I Came Back Here Because I See The Doctor Complaining Of Heaviness In The Abdomen And Pelvis. The Investigation Revealed Inflammation In My Prostate Gland And Blood Test All Normal.
The Doctor Gave Me The Prostate With Syrup And Some Other Yoga That Moves My Sperms Were Counted And Marital Satisfaction.
These Articles Express The Matter Of Coming Generations And The Whole World Will Experience Why I Have Written And Will Write To Me Any Further.
Neither This Article Nor My Company Has No Use, But You Can Make It By Reading The Old Methodology Is Enriched His Life By Adopting.