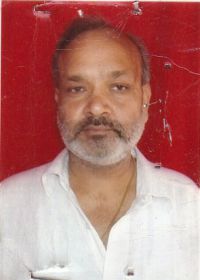 Story Title : VINOD JAIN-46yrs-Renal failure
Patient Age : 46 years old
Date : 26-10-2017
Patient Reviews:
This patient came from delhi as one our patient Randeep Kaura advised to come to us .He was a diabetic patient for a long time and nephrotic syndrome occured as renal failure.He came after 10 dialysis we removed the dialyser after 5 days intially every thing was fine her wife become my sister and came on RAKSHA BANDHAN to hold rakhi on my wrist. But their family started a yag of Maha mrityunjay and for that he delayed and his condition was worst. Than again he went for dialysis again. The medical dr suggested to transplant the kidney. So many times he again came only duration of dialysis increased still he is going for dialysi in every 15 days.
Medical Reports: