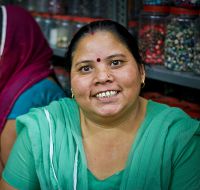 Story Title : TAROO DEVI-36yrs-(Breast tumor with bulky uterus)
Patient Age : 36 years old
Date : 03-02-2014
Patient Detail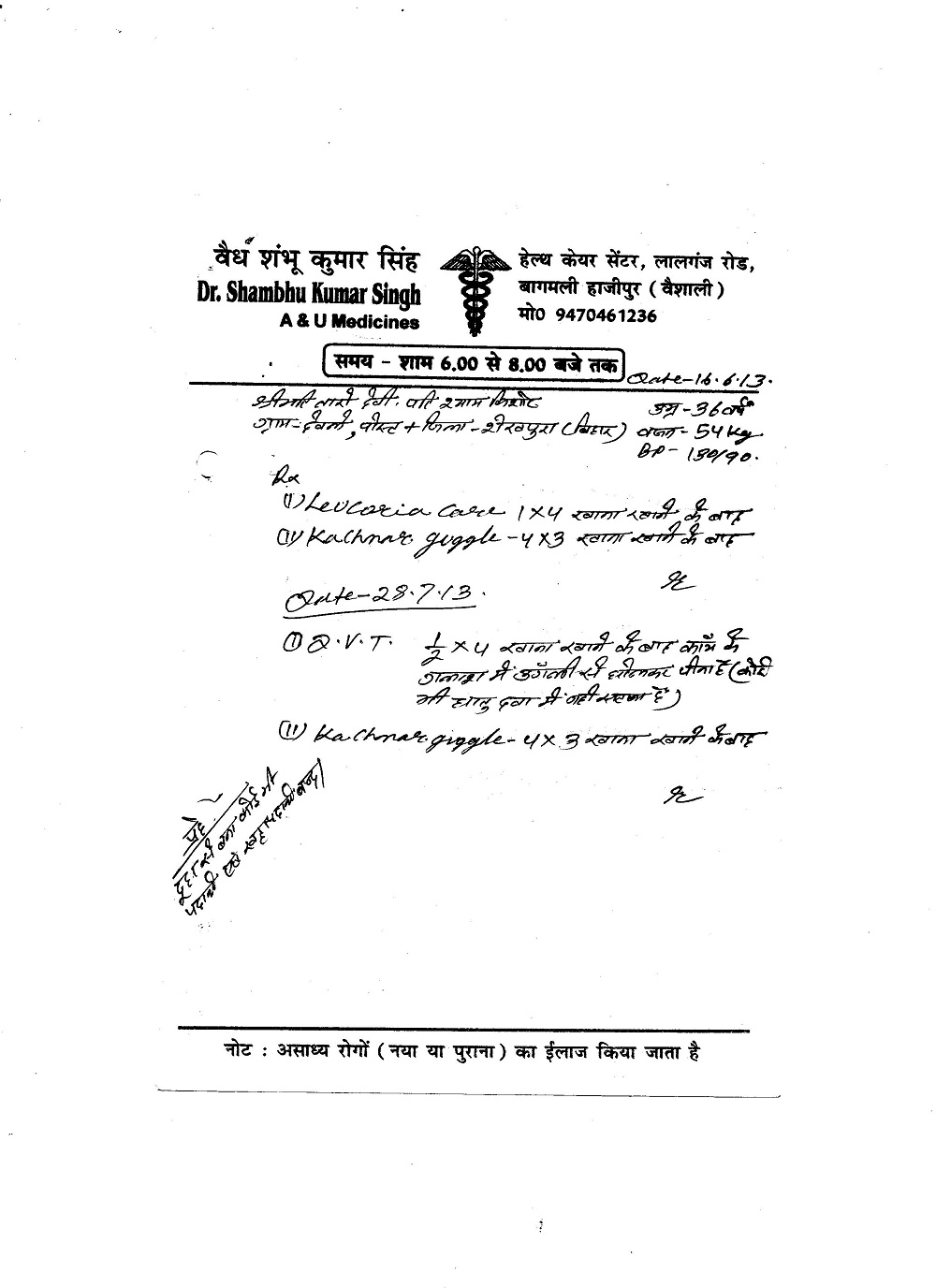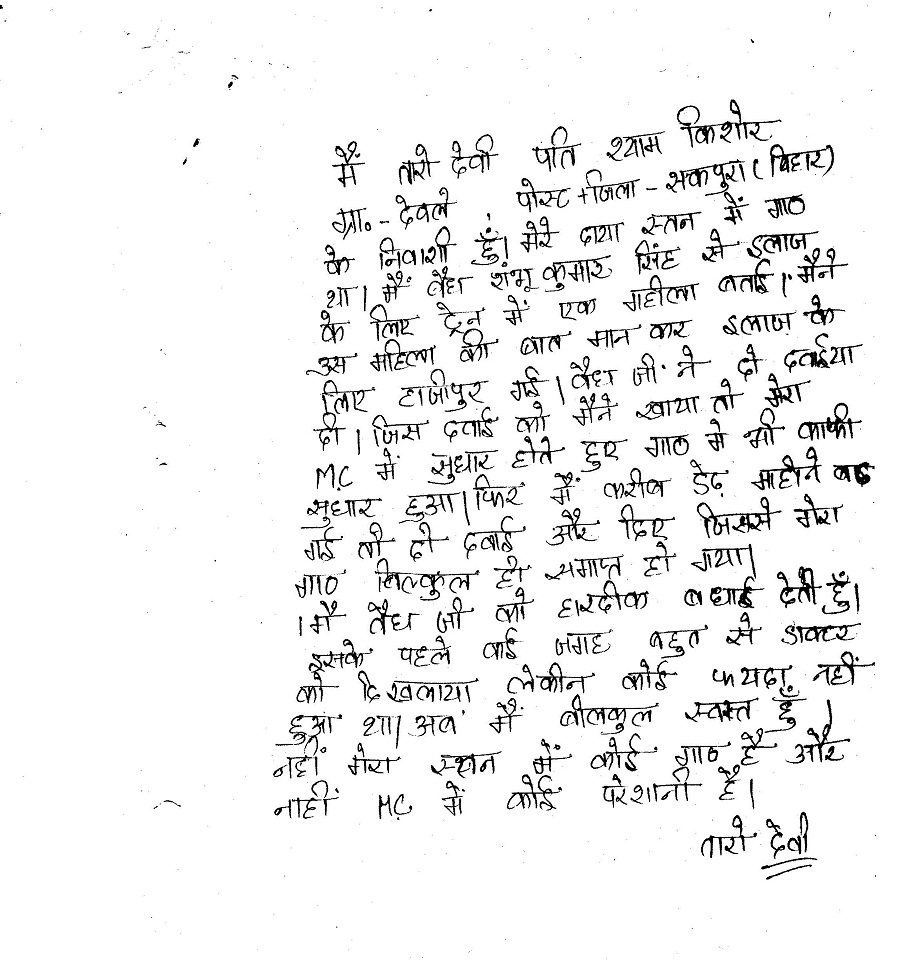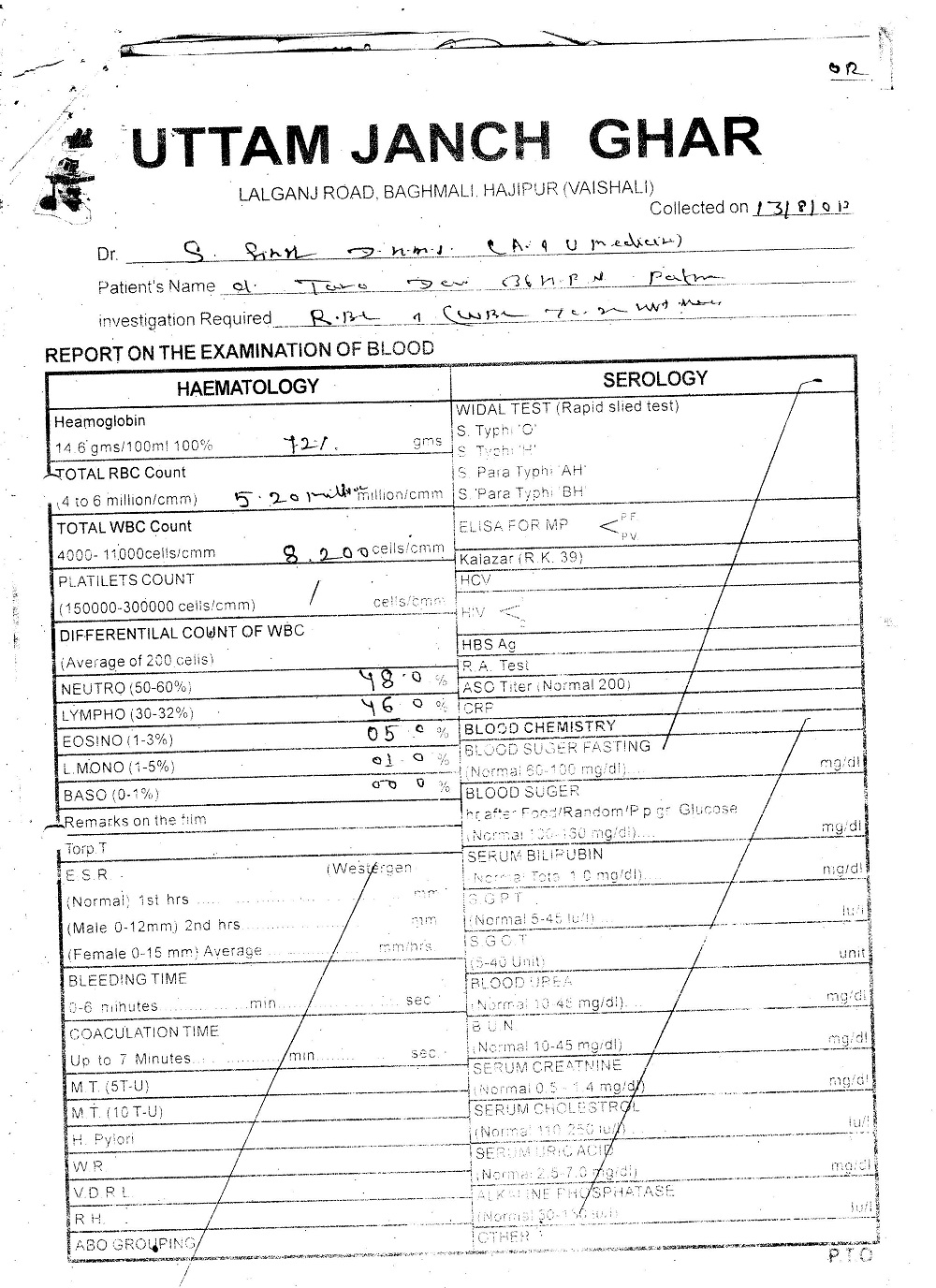 Taroo devi Breast Tumor with bulky uterus Patient Review:-
My name is Taroo Devi w/o of Shri Shyam Kishore residing at village Devli dist Sakpura.
Bihar.
I was suffering from a tumor in my right breast and also suffering from a mensuration problem.
One lady told me about dr Sambhu Kumar Singh on the train, so I went to Hazipur.
The Dr gave me only two medicines by which I found almost a cure in the mensuration problem and relaxed in the breast tumor.
I again visited him after one and a half months; he gave me medicines, and by those medicines, my tumor was disappeared.
I am giving my best regards to Dr. Sambhu Singh.
Before that, I visited so many doctors but did not get any relief. Now I am quite OK. As of present, there is no problem in mensuration, neither there is any tumor in my breast.