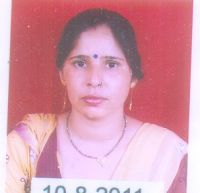 Story Title : SEEMA YADAV-37years-Thyroid and bleeding from teeth since 2001
Patient Age : 37 years old
Date : 23-12-2013
SEEMA YADAV-37years Thyroid and bleeding from teeth Treatment
Review from Seema Yadav
I am Seema Yadav w/o Vinay Yadav age 36 years from Rewari, Haryana. I am a teacher in Govt. school. I had complained of bleeding gum from the last ten years. I take advice from many doctors for these problems. They told me that you have Pairia. Many doctors checked me and gave medicine for this and said that it could not cure it entirely, so you have to take medication.
After taking Allopathic medicine began to lose my appetite, and there was a bitter taste in mouth so I could not take medication regularly. In September 2013 fever came and after some time it changed into typhoid After 15 days fever gone. My blood pressure was low, and cold seemed even more.
Instead of the body and my feet' soles were much more relaxed, Sometimes I felt pain in my head. I had the problem of thyroid from 2001. I also take homoeopathic medicine for some time, but I stopped it after.
After six months while I tested, I found out thyroid again, so I took medicine from baba Ramdev ashram and cured my thyroid.
Now I tested Menstruation time comes to me for two days, and it comes to nominal. My weight was increased day by day And minimized menstrual blood.
So my relative advised us to go to "Vishla Agro Tech (P) Ltd, Bikaner. So we went there and shared my all problem with the doctor. He heard me carefully and tested my blood and urine and gave medicine.
Today on dated 21 December 2013, I came back to Vishla Agro Tech (P) Ltd, Bikaner. And share my all experience during treatments with the doctor. A few days after taking the medication, I coughed, but it was a cure from home treatment. Medicines closed my gums bleeding and stomach stayed clear. When I was up before dawn, blood was visible in the gums. Today my blood pressure is normal.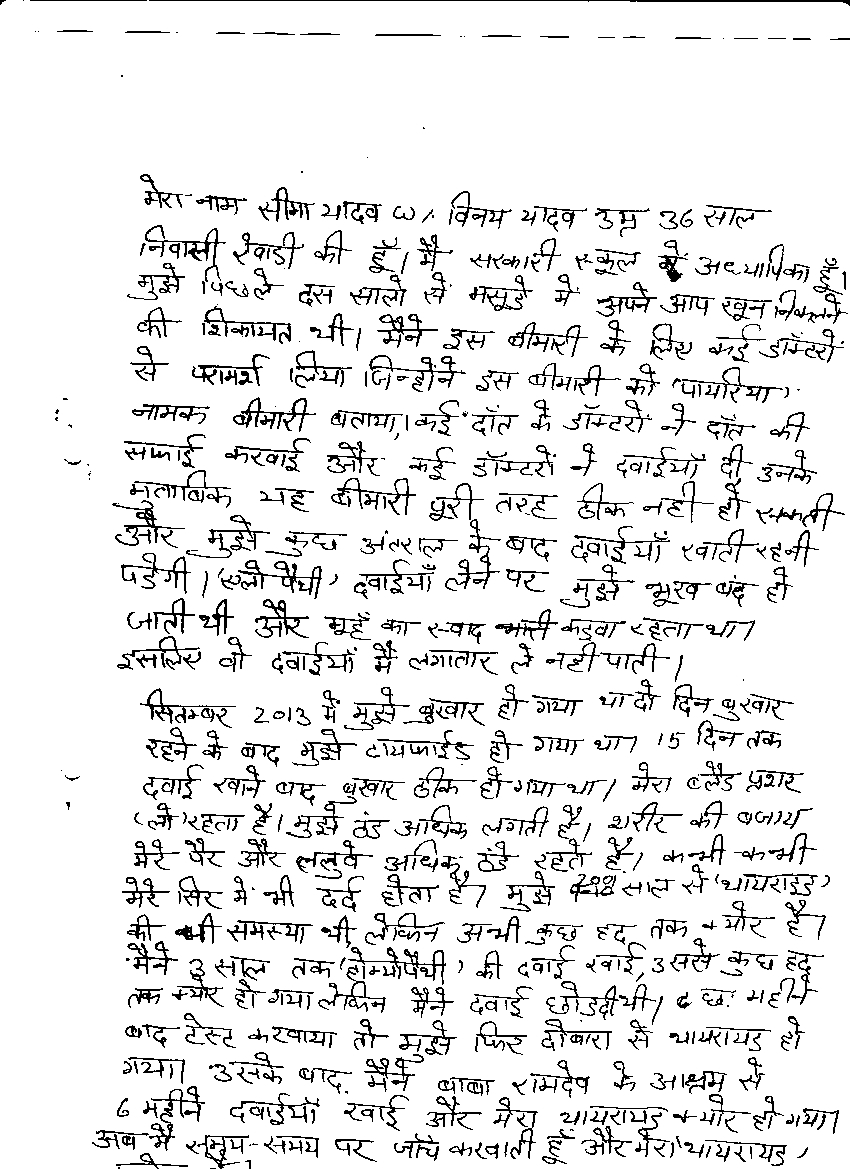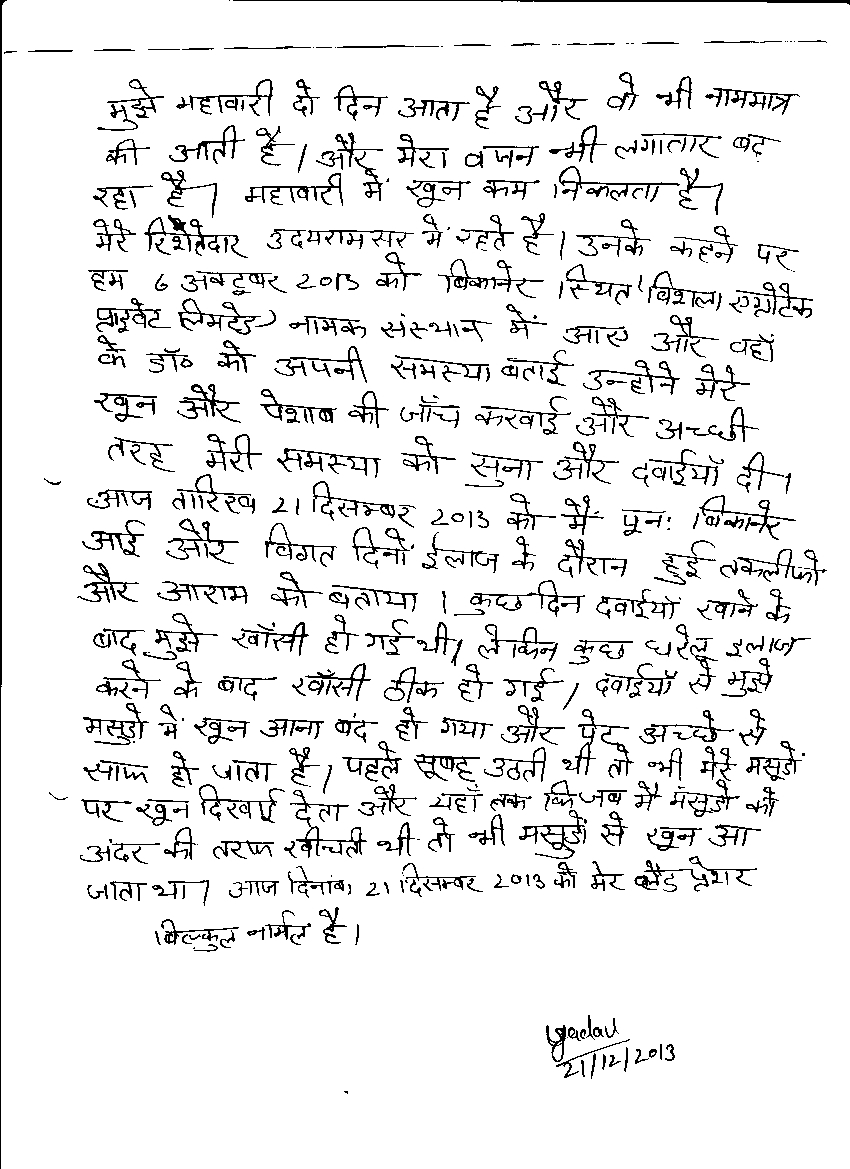 Medical Reports :-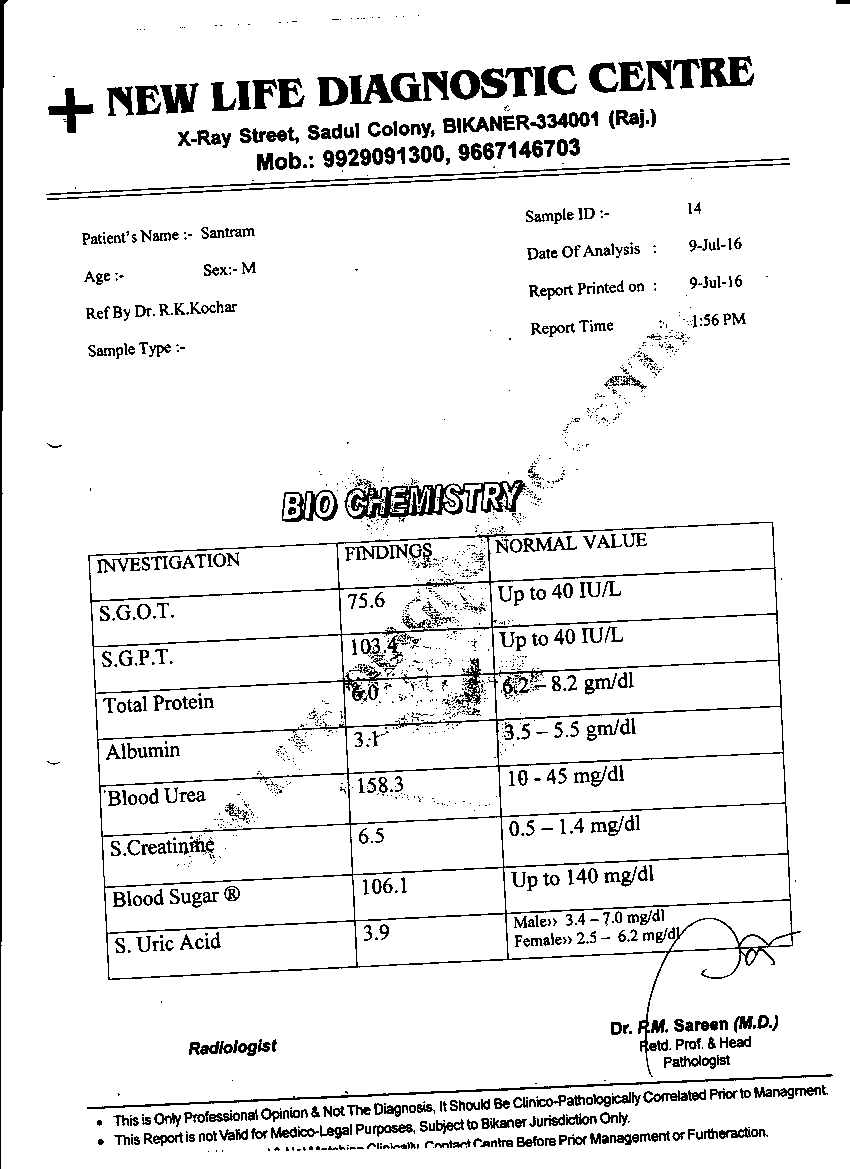 More Harmonal Imbalance patient Stories