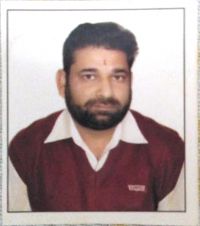 Story Title : Satpal Goyal-50yrs-Esophagus cancer-oral cancer
Patient Age : 50 years old
Date : 04-07-2018
Patient Reviews:
name: satpal goel
new abadi
gali no 1
Abohar (punjab)
My name is satpal goel and i belong to Abohar i found blockage in food pipe i went to Max Hospital at Sri Ganganagar they operated and removed tumors and sent it for test to mumbai where report found of food pipe cancer.
I read about Dr kochar through SEEMA SANDESH news paper and we met with him he said that you can cure without chemotheraphy or radiation. I was fear of chemotheraphy and radiation so i started his medicine he gave us for 45 days and instructed to strictly follow diet chart.
After advice by Dr kochar to day we came to his clinic he adviced some tests and in general check up found normal BP Oxygen pulse rate etc.
some Hb % WAS DECREASED AND THE CHOLESTROL LEVEL REACHED TO HIGHER LEVEL MY CEA IS 4.5 THOUGH I AM NON SMOKER.