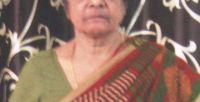 Story Title : RATNA PRABHA DAS-73 Years-LIVER Cancer.........
Patient Age : 73 years old
Date : 24-07-2016
Disease:- BULKY HEAD AND UNCINATE PROCESS OF PANCREAS WITH 2.8 X 2.7 cms. ILL DEFINED MINIMALLY ENHANCING SPACE OCCUPYING LESION IN UNCINATE PROCESS.
MULTIPLE SMALL NON ENHANCING SPACE OCCUPYING LESIONS IN RIGHT LOBE OF LIVER (SEGMENT - 8TH, 5TH,6TH,7TH).