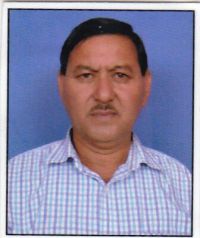 Story Title : Rajendra singh rawat-52years-CKD-Kidney failure
Patient Age : 52 years old
Date : 23-03-2018
Patient Reviews:
I Asha Rawat resident of gram Gudam Estate post Talwadi Dist Chamoli State Uttrakhand i am 43 years old. I am writing on behalf of my husband Sri Rajendra Singh S/o sri Trilok singh about sickness of my husband.
My husband age is 52 yrs and he is suffering with diabetes for the last 10 years he is dependent on medicine to control sugar for the last 10 years .All of the sudden in 2017 he felt illness his sugar level was fluctuating and blood pressure was abnormal it almost 100/200 when he walk feeling weakness and tiredness. As he is a teacher in school and while going to attend school he has to walk for 15-20 minutes he felt tiredness while going to school and coming back he also felt breathlessness during walking.During that period he got fever every time when he took medicine he become alright as left medicine he again felt feverish, he felt swelling in feet and gradually the swelling increases to whole body and gradually his weight increases and one night he felt too much sick that he felt problem in taking breathing he could not intake oxygen condition was severe we took him to hospital in night.In hospital Dr diagnosed his both kidney are damaged we took him to another hospital in Dehradun there Dr advised to transplant kidney we got fear as one of my husband sister died of same kidney problem 7 years back.In my husband family his elder brother and younger sister are also diabetic patients. After that we took him to Medanta Hospital and Sir Gangaram Hospital in Delhi the Dr there suggested the same thing of transplant kidney.As the process of transplant is not easy so we took medicine and came to house we checked his blood group it was A+ it was matched with my mother in law we went to Delhi Hospital again but the Dr says the age of my mother in law is too old so it will not work.
We become hopeless and was upset and sorrowed in the mean time my daughter searched in internet about a Dr in Rajasthan name Dr R.K.Kochar and he treat by Ayurveda medicine we talked over phone with them he advised to took my husband to his clinic we immediately started for Bikaner .Dr first see all old reports than again checked his s creatinine level was 7.9 ESR 102 Blood urea 149 vitamin D3 5 Hb 8.8 detected.
The Dr advised for USG Abdomen than a cyst of 12 mm was detected in left kidney he assured us that the kidney will not require to transplant he started his medicine the swelling gone in a week and S reatinine 5.9 ESR 25 Blood Urea 93 and vitamin D3 18 .My husband was feeling better gradually his tiredness and sickness become over he was feeling better. For left kidney cyst he started medicine of Dr B Lal his sugar level and blood pressure become controlled his breathing problem was over and he could walk easily for a long distance as due to swelling his weight was abnormal now it was also become normal the Dr R K Kochar told us that due to cyst in Kidney the disease occurred in my husband family. He advised to beware of other person of family to avoid PKD by regular routine check up of blood and USG Abdomen my husband is now feeling better and we left the thinking of dialysis and transplant of kidney. The size of cyst is gradually decreasing.
Dr R K Kochar gave us another 4 month and ask us to comeback after 4 month or send any person to collect medicine his health his fine after 4 month after taking medicine we will come back to take medicine .I pray Dr should will alive a long period because he don't take fees and treating their patients with good behavior . With these words i stop this review writing.
we came here on 24th February and going to day on 21st march we are going home with confidence that will come back with good health of my husband.
Jai Shree Krishna