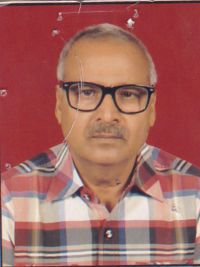 Story Title : RAJENDRA AHUJA-66yrs-(Renal Failure Due To Shrinkage Of Kidney)
Patient Age : 66 years old
Date : 30-07-2018
Patient Review:-
Review from "Rajendra Ahuja"
I am "Rajendra Ahuja s/o Nand Lal Ahuja from hariyana,India. I realised on 5th may that i have kidney problem then i went to "Colambia Hospital,Payiyala for treatment but there was no cure so I went to "Appolo Hospital,Noyeda and admitted there for 5 days but creatinine did not down from the level of 7.7. Then the doctor advised me for dialysis but I was not agreed with dialysis because dialysis process is very costly and Melancholy.
After a long time someone told me about "Dr.Raj Kumar Kochar'" from bikaner who has own company which name is "Vishla Agrotech (P) Ltd. finally, on 9th July I arrived to bikaner and met to Dr.Raj Kumar Kochar. After met him i realised that I came in front of god and he saved me form dialysis.
Today on dated 23.08.2014 i came again to met Dr.Kochar and feel very good myself. The changes in me, I want to share with all of you which are like below:-
Has increased my face glow.
I am really suits.
Creatinine arrived at the 4.3 level.
Confidence has increased.
More Patient Stories About : CKD, CRF, Kidney Failure, Nephropathy, PKD, Renal Failure
Our WebSite :- Vishla Agrotech