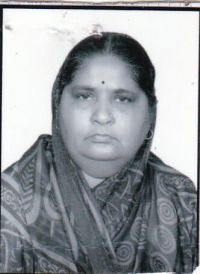 Story Title : Raj Kumari Acharya-55yrs-CKD-IIDM
Patient Age : 55 years old
Date : 01-02-2018
Raj Kumari Acharya-55yrs-CKD-IIDM Treatment
Patient Reviews: My name is Shriballabh Acharya. I am writing the detail of sickness of my mother Smt Raj Kumari aged 55yrs.
My mother was diagnosed as diabetic patients just five years back, and from that time, she is taking medicine for sugar. Two years ago, she met with a heart attack, and we did bypass surgery, and at that time, some s creatinine level was high, but the doctor said it would recover by medicine. After just nine months, she got swelling in the body we went to Dr Khatri. He referred to Dr Falodia nephrologist.
He investigated RFT found a high level of blood urea and s creatinine he gave some medicine and advised to make fistula as the mother can go for dialysis. Still, we continue given treatment to her, but there was no improvement shown, and there was swelling in the whole body. One day we went to the lab for blood urine test there the lab owner Mr Ram Awtar Nagar informed us about Dr Kochar he was cared by him properly, and he was also suggested to transplant its kidney.
We immediately went to Dr Kochar; he made some investigation and declared both kidneys lost. He took my mother to his clinic for two days for observation and changed all sugar and renal system treatment. Just within ten days, 7 kg weight reduced and blood pressure and sugar controlled. Now the problem of breathlessness is over.
She feels better and taking medicine with confidence.