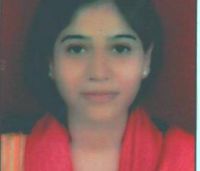 Story Title : PUJA TANWAR-26 Years-Multiple sclerosis
Patient Age : 26 years old
Date : 24-09-2016
THE PATIENT WAS DIAGNOSED AS MULTIPLE SCLEROSIS AS IT IS NON CURABLE DISEASE IN MODERN MEDICAL SCIENCE OUR DR RAJ KUMAR KOCHAR AFTER A LONG STUDY TREATED HER NOW SHE IS OUT OF DISEASE NO MIRACLE ITS AYURVEDA. I REQUEST BELIEVE NO DISEASE IS A NEW ALL ARE BEFORE 5000 YEARS BACK AND 100% SOLUTION IN AYURVEDA IF A AYURVEDA DR WORKS.
A good friend of mine name Mr Pawan Singhal working in SBBJ now SBI PP branch Bikaner came to me one day and told that i have to go with him to see a patient i immediately go with him he took me to this lady she was suffering with acute brain pain and she cant walk up to urination her condition was very bad they already spent a lot of of money in treatment.That time the lady was very nervous i started medicine to her on january 21.01.2017 she done a MRI and found no tumor she is working in bank and now she is going by her own scooty .GOD BLESS HER.
Treatment given to her:
Dr Thanki Tum can cap 12 cap divided into 3 time a day
Dr. Thanki Blood Purifier cap 1 capsule three times a day
Tab Evion LC 1 Tab twice a day
Tab Nerve up 1 tab twice a day.
for 90 days she is alright.