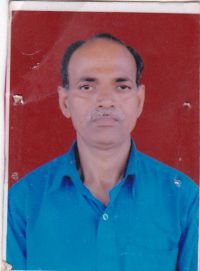 Story Title : OM PRAKASH SINGH-54-Brain Cancer Tumor
Patient Age : 54 years old
Date : 15-03-2015
Name:- Om Prakash Singh Age:- 54 Years Add:- Gazipur.U.P
Disease Description :- Brain Cancer Tumor ( 2nd Stage) Neoplastic Stage.
Treatment Given:-
Dr.Thanki's Tumcan Capsule :- 1 X 3 times a day.
Kachnar Guggle :- 4 x 2 times a day.
Avoided Items :- Milk , Curd , Sugar & Tools Made From Milk.
Treatment Started From - 14 March 2015
Patient Review
Review from Deepak Singh On Behalf of His Father Om Prakash Singh
My name is Deepak Singh. My father name is Om Prakash Singh age 54 years. My father has Brain Cancer Tumor. Because of tumor he cannot walk properly, pain in left eye, less of eye vision and ear vision and also complaint of amnesia.
We concert with neurologist of Banaras then he advised us for operation but we were not agreeing because of cancer tumor. A few days later, my father began to clatter on the right of the face. After this our relative told us about Dr.J.N.Sachan from Kanpur who gave ayurvedic treatment. So we went there and doctor gave us some powder. Father take this power for 11 month but no improvement came.
Now we saw advertisement in magazine about Lawaniya so we called them but they replied that "we are treated only cancer patient not brain tumor. If you want to find treatment of Tumor then go to "Vishla AgroTech Pvt.Ltd., Bikaner.
Finally on dated 15.03.2015, we went to Bikaner and met to the doctor of Vishla AgroTech Pvt.Ltd., Bikaner. Doctor gave medicine for 120 days like below:-
Ondoc- 8mg - (1 X 3 times a day).
Dr.Thanki's Tumcan Capsule – 3 X 3times a day.
Kachnaar Guggle – 4 X 2 times a day.
Avoided Itmes:- Milk,Curd,Sugar & tools made from milk.
Doctor called us back after 120 days. Whatever we have experienced during these 120 days, we will share with you all.