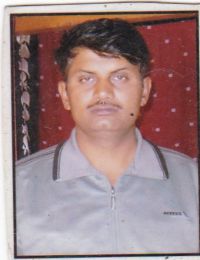 Story Title : Manoj kumar-42years-CKD-PKD-Kidney Failure
Patient Age : 42 years old
Date : 24-12-2017
Manoj kumar-42years-CKD-PKD-Kidney Failure
My name is Manoj kumarS/O Sri Veer sain
Village: NINANA GRAM
Dist And Tehsil: Bagpat
U.P.
Pin:250619

We are seven sisters and brothers. I have one son aged 10yrs; my son's wife and other family members are well healthy. I am working in the military. I am writing about my problem of kidney failure.

When I was posted in Tripura state, I suffered from a high fever; the Dr gave malaria injections as Tripura is a state where maximum patients of malaria Vivax and falciparum, but without a high detected dose of injections and tablets of malaria, my kidney were infected. The military hospital referred me to Kolkata; then, they refer me to Delhi military hospital there when they found no good result. The doctor declared both kidneys damaged and provided some treatment, and asked me to prepare for dialysis.

One of my relative who also suffered by kidney problem he well treated by Dr. Raj Kumar Kochar of Bikaner, so I collected mobile number and address from him and called Dr. Kochar he asked me to come to Bikaner with all reports I immediately went there.

Today on 22.12.2017, I reached Bikaner, where the Dr asked me for some checkup inclusive USG Abdomen. In USG found two large-sized cysts in the left kidney, and my prostate was enlarged as 29gm, my blood urea was 100, and my serum creatinine level was found to 4.1. For kidney, Dr. Kochar gave me Dr. Thanki's kidney care capsule taken with Anupan. After meeting with Dr. Kochar, I become confident that I may get relief; the Dr., The nature of Dr, was cooperative and very simple. I am taking medicine for two-month dr asked me to come back after 80 days and warned me to report every day to the attendant about weight, blood pressure, urine, etc.
I will come after 80 days and write again about my experience.
]