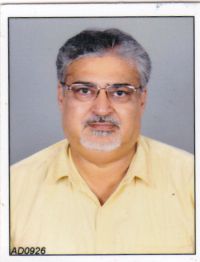 Story Title : Mahesh Trivedi-61Yrs-Urinary Bladder Carcinoma-PKD
Patient Age : 61 years old
Date : 12-11-2017
Patient Reviews:
I am Madhvi Trivedi w/o shri Mahesh Trivedi writing about my husband sickness. My husband age is 61yrs old and i got married in 1979. When i married my father in law was expired before it i had my mother in law 3 elder brother in law all married. My father in law died due to severe heart attack.
My mother in law died in 1990 due to esophagus cancer.
In year 1993 my husband felt paralytic symptoms when we checked everything was normal except diabetes and till than he is taking medicine for diabetes. I have two son elder Pratik born in 1980 and younger in 1982.When i issued second son my health become very poor and a lot of bleeding occurred i was suppose to die but saved.
In 2010 my elder son felt same condition like my husband as paralytic symptom and diagnosed as diabetes he is taking medicines as Dr suggests.
In my own parental family i have mother aged 75yrs and father aged 80yrs and by the grace of god both are healthy. I have four younger brother and i am the eldest one of my brother died at the age of 38 due to jaundice . One of my brother name Bhalchandra aged 50yrs is also suffering with diabetes.But all rest family members are quite fine by the grace of god.
In 2014 we were in Surat all of the sudden my husband felt burning in urination and after urination he felt severe pain in penis. I immediately took him to Dr Mukesh Desai who checked and said the uric acid level is increased he advised some home remedy. We do as per his advice my husband felt some relax but just after a week he again felt same problem as due to business he has to visit some clients and his capacity to stop urine become zero so he used to wear diaper but we continued the home remedy as advice by Dr Mukesh desai.
In September 2017 we were going to Surat from Mumbai on the way in train he passed blood in urine we both shocked. As we reached to Surat we went to Kidney Care Hospital there the Dr investigated a lot and find a tumor in urinary bladder and he require immediate operation to remove the tumor.We all shocked and accepted to be operated. In that hospital there was facility of Laser and they operated by Laser and removed a tumor of gram sized and send to Biopsy and as the report of Biopsy came showed that is Carcinoma tumor but not yet malignant. The Dr advised to remove gall bladder and he will put a urine bladder outside the body life long. My husband did not agreed with it he said no i will not do this operation. He said i am happy on this condition though i have to wear diaper . I was too worried as i need my husband but we did not get any path for it.
My elder son Pratik is a member of BNI mumbai and they met on every Thursday there my son met with Mr Sharad Kochar and my son explained his fathers problem to him he replied with confidence about his father Dr Raj kumar kochar of Bikaner and he solved so many unsolved and hopeless cases, my son immediately send all reports to sharad he send all to his father his father advice that the patient should come to his clinic and to stay for 15 days at least. My husband talked to Dr Kochar and he got some faith and decided to come to Bikaner.
On 3 rd November we departed for Bikaner and reached on 4th November there. First the Dr saw all reports properly and than decided to to test some parameter and after getting those report he started treatment we stayed in a room in his clinic with good facility we felt home away from home. The 2nd day of treatment my husband capable to stop urine we could not believed such result in 24 hrs .Dr Raj kumar kochar started some medicine mainly Dr Thanki Tum Can Cap and Dr Thanki kidney care capsules with EECP machine 1 hr every day sitting after 5 days some test done and found very good result as the urinary bladder was only 80ml capacity now increased to 250 ml.
We take 15 hr and 45 minute eecp and continued medicines now he is alright.