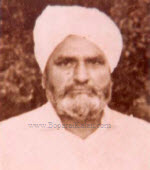 Story Title : HARBANS SINGH-Kidney Failure
Patient Age : 58 years old
Date : 08-04-2015
Name:- Harbansh Singh Age:- 58 Years Add:- Batinda,Punjab
Disease Description:- Both Kidneys are Small In Size.
Cortical Echo-Texture Increased with CMD Lost.
BILATERAL MEDICAL RENAL DISEASE
WITH MILD HEPATOMEGALY
WITH SMALL LEFT RENAL CYST
WITH MILD BILATERAL PLEURAL EFFUSION.
Treatment Given:-
Treatment Started From:- 22 March 2015
Patient Review
Review of "Harbansh Singh"
My name is Harbansh Singh age 58 years residence at Chukegala, DIST-Batinda, Punjab.
In 2007, my blood pressure was rising. So I went to"Dera Sacha Soda Hosapital and showed myself to the doctors but they did not get cause of blood pressure.
Actually, my friends gave me a liar sued. I did not get proper justice. The reason I was so upset. These can be caused my blood pressure to rise. Then, we showed to an eye specialist. He said, you get yourself treated correctly otherwise it can wrong affects on the kidneys.
Almost 2 month later, i did test of USG Abdomen of kidneys. After seeing reports, doctor told that" The size of your kidneys is becoming smaller. Then I started medicine for controlling blood pressure. During this period, I did not test my blood and creatinine.
After a while, I had fever. I took drugs for treatment, but the fever was not cured. So I went to nearest hospital and checked myself and did blood test. After reports came, my creatinine level came on above 6. So, we showed to Dr.Khaira, who is specialist of kidney disease. He gave us some medicine. Without this, the doctor said, if you keep taking these medicines equivalent, so the sooner you'll be healthy. I did as per doctor advice me, but did not reduce level of creatinine.
In November 2014, was marriage at my house. During the marriage, i felt some weakness in my body. I tested my blood again and found out that, creatinine level was above 16. So my brother said to me that, "There is no cure for it, so you have to go for dialysis". In December 2014, we went to doctor N.S.Siddhu and he did my first dialysis and after 4 days did again, after this, every eight days after, dialysis was started.
Today, 10 days ago, my son's wife's grandfather, who is a doctor, told us about the Vishla AgroTech Pvt.Ltd and advised to go out and get treated. So we went to office of "Nirog Dham "and take the address of Vishla AgroTech" from there.
Today on dated 22.03.2015, we reached Bikaner and went to office of Vishla AgroTech but doctor was not present there. As per information we got from compounder, doctor was in Mumbai. So we called the doctor and told him my all problems. The doctor talked with his staff and told them all necessary process which was need for my treatment. Compounder did my USG and blood test. After reports came, compounder sent all reports to the doctor by mail.
After seeing reports, doctor sent prescription of necessary medicine and treatment to his compounder by mail. So compounder gave us medicine according to prescription.