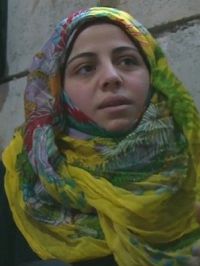 Story Title : HANIFA-61 Years-Gall Bladder Cancer
Patient Age : 61 years old
Date : 30-01-2015
Name:-Hanifa Age:- 60 Years Add:-Pugal, Bikaner
Disease Description:- Gall Bladder 2nd Stage.
Treatment Given:-
Dr.Thanki's Tumcan Capsules :- 4cap x 3times a day.
Kachnaar Guggule :- 4cap x 3 times a day.
Treatment Started From 27 Jan 2015
Patient Review:-
Review From Rafiq On Behalf Of His Wife Haneefa
Almost one year ago, Dr.Ashish Joshi treated her and his medicine was good means, she was cured by their medicine.
45 days ago, abdominal pain began. So we took her at PBM Hospital, Bikaner and showed to Dr.Sitaram Gadhwal in outdoor visit. Doctor did USG and blood tests and after reports came doctor advised us for operation but at that time we did not have the operation.
After much pain we met to Dr.Salim. He checked her and admitted in to the hospital and did operation. The doctor turned out to GB and made her Biopsy, which received cancer symptoms. Now doctor sent us to "Acharya Tulsi Cancer Center. When we went there, they told us that," come after opening the stitches of the operation".
During this period, our relative told us for take advice from doctor of "Vishla AgroTech Pvt.Ltd. Bikaner. On Dated 27.01.2015, we took the advice of doctor and treatment started with bless of Allah.
Doctor gave us medicine like below:-
Dr.Thanki's Tumcan Capsule: - 4cap x 3 times a day.
Kachnar Guggle: - 4 cap x 3times a day.
Without this, he gave us some medicine for lever & Triglyceride because her SGOT & SGPT were high.
We did CA test of her as per doctor advised and after reports, it came 510 which was too high. As per reports it proves that, cancer cell may be on another palace of body because creatinine came 1.1 and aluminum was found in uric acid. So it would seem, GB's cancer is little effect on the kidneys.
Further experience will write next time.
Rafiq
28.01.2015