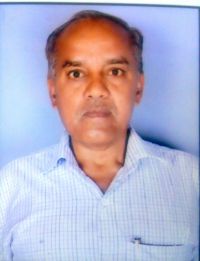 Story Title : Dharambir Singh-62yrs-Brain Tumor
Patient Age : 62 years old
Date : 18-04-2018
Patient Reviews:My Name is suresh and i am residing in sonipat .In October 2017 all of the sudden my father felt stroke we took him to Sir gangaram hospital Delhi and treated there. on 1.1.18 he again got headache we again took him to hospital they made city scan and found brain haemorage and the operated the same day.
In march 2018 all of the sudden he lost his voice again they made MRI than the report says there is tumor in the brain. They again operated and removed tumor around 60% only as the Dr said the rest is spread in brain and they told me it will regenerate again and he can alive upto 9 month only .Than i searched Vishla agrotech pvt ltd on google i contacted with their Dr he ask me to do some test and come to show the reports i done all test and came to Bikaner to meet Dr suggested me that my father can alive without problem he gave medicine and warned some precautions in diet.
When i will come back write more experience.