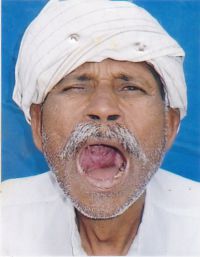 Story Title : ANANADU RAI-60yrs- Metastatis Oral cancer
Patient Age : 60 years old
Date : 03-02-2014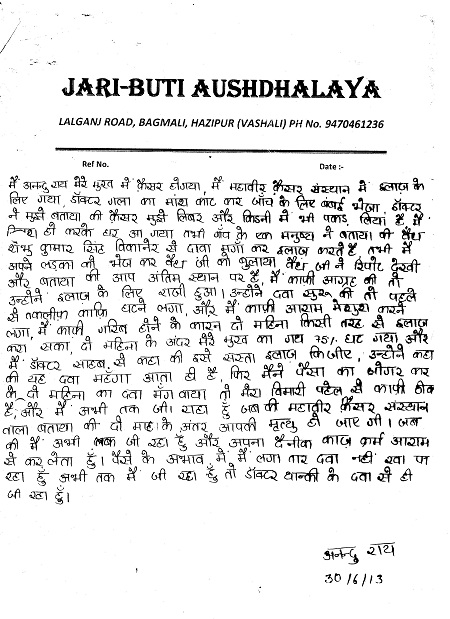 Patient Review:-
My name is Anandu Rai, and I am 60 yrs old. I found cancer in my mouth. So I went to Mahavir cancer institute for the treatment they have taken some flesh from my cheek and sent it to Mumbai for investigation, and the result came that cancer cell is spreading in my liver and kidney. I became hopeless and came back home.
In my village, one person told me about Sambhu Singh, Dr Who is always treating cancer patients by some medicines he got from Bikaner. Then I went my son to fetch the Dr. he came and see all reports and said it is on the last stage. Hence, sorry he can't provide medicine to me. Still, when I requested him that whatever will happen, you treat me, so started my treatment gradually, the problem I was facing was decreasing.
Within two months the smell becomes 75% lesser than before I offered them to get some cheap medicines, but he denied than I again managed some funds and taken medicine and now I am still alive without any crucial problem.
As the Mahavir cancer institute has warned me that I will not be alive for more than two months, but still, I am alive by the grace of Thanki's medicines.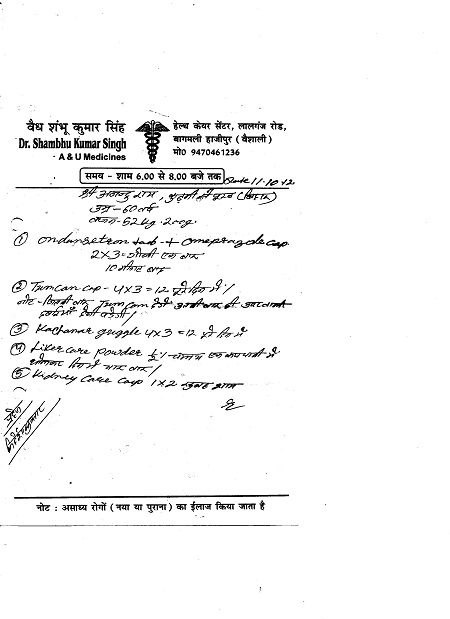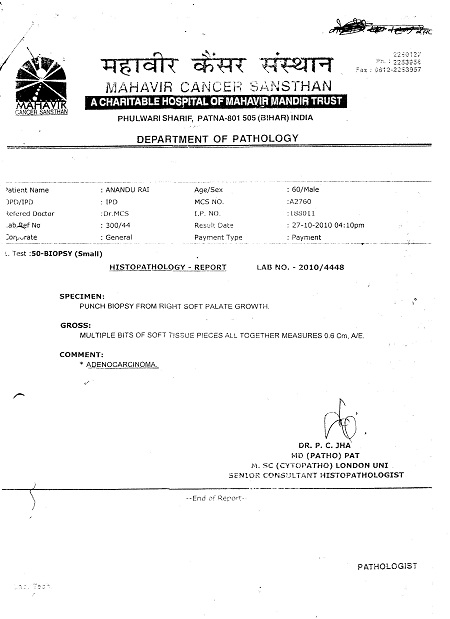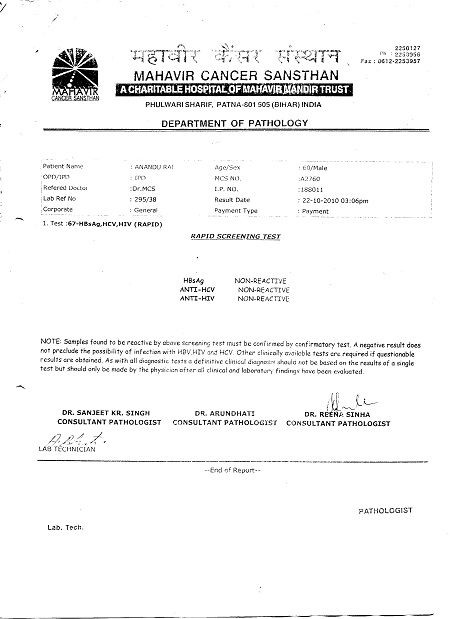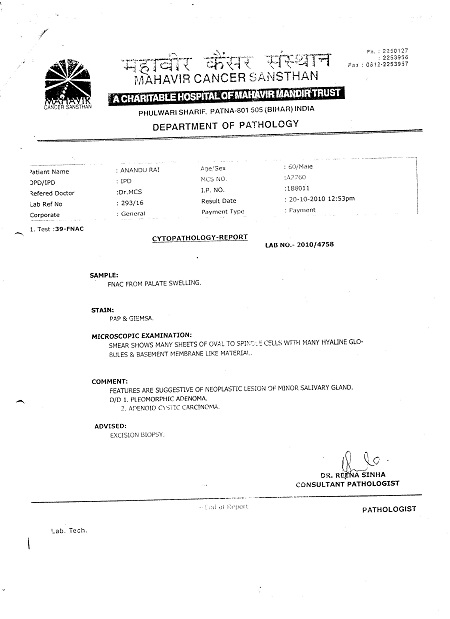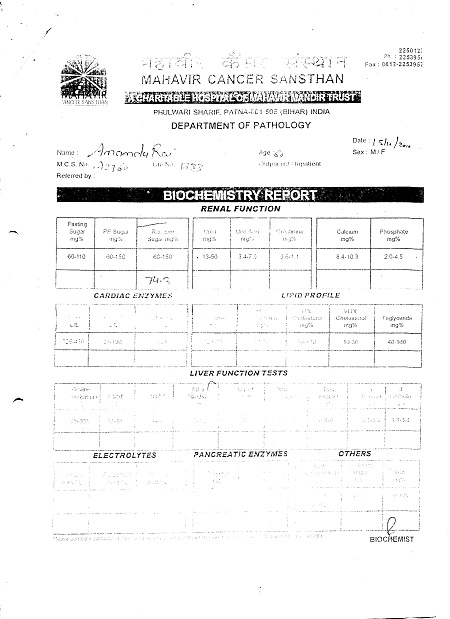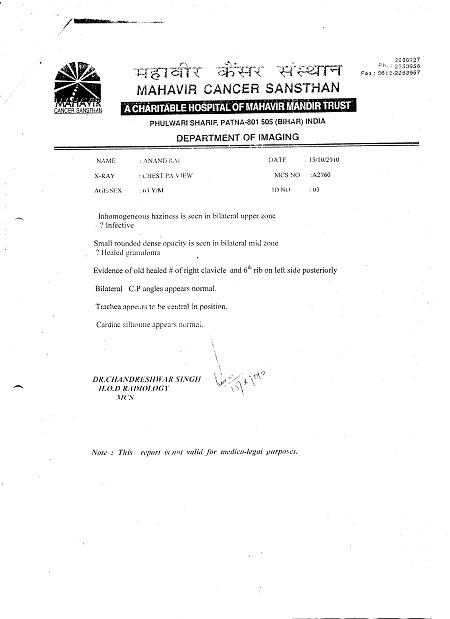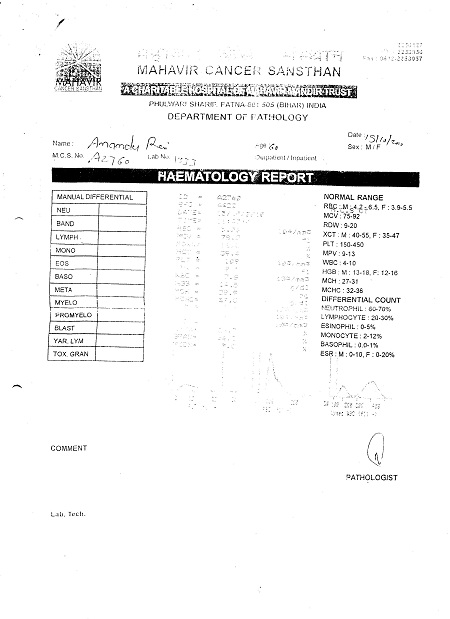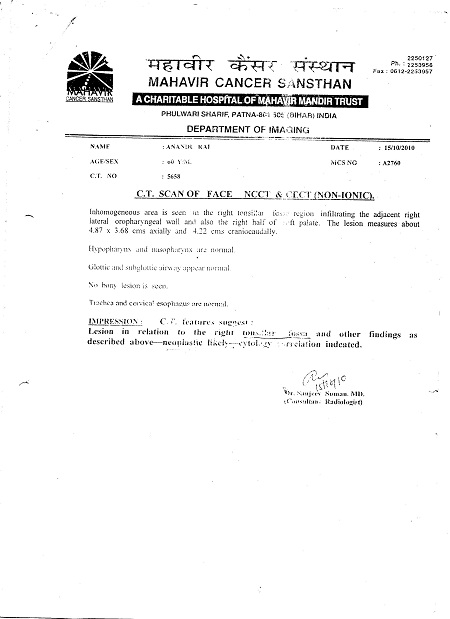 More Mouth Cancer patient Stories
More Neck Cancer patient Stories
More Oral Cancer patient Stories
More Tongue Cancer patient Stories