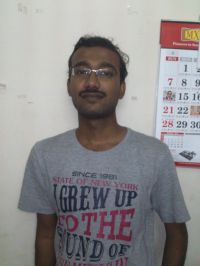 Story Title : AJIT SINGH YADAV- NIIDM Diabetic
Patient Age : 50 years old
Date : 12-08-2015
Name:- Ajit Singh Yadav Age:- 50Years Add:- Rewari, Haryana
Disease Description:- NIIDM Diabetic for last two years.
Treatment Given:- Dr thanki diabetic powder 1 tsp three times a day
Treatment Started From 26 July 2015
Patient Review
The patient was diagnosed diabetes two years back he came here and get some examination required for diabetic patients all reports found normal.
The patient is taking medicine regular.
expected to come back in August 2017 as everything is normal.