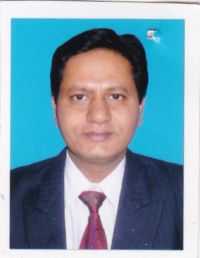 Story Title : Rajesh Kochar-51yrs-Kidney Failure-Nephrotic Syndrome
Patient Age : 51 years old
Date : 19-12-2017
Patient Reviews:
My name is Rajesh Kochar S/O Ballabh ji Kochar my age is 51years old. I am suffering with diabetes and high blood pressure for the last 14-15 years.
In 2013 i felt acute weakness when i was doing business i Kolkata i visited a Dr he advised me to go to Nephrologist i went to Kolkata best Dr Lalit Agarwal he gave medicine for 6 months after 6 month i shifted to Bikaner my home town.
In Bikaner i started treatment of kidney by Dr Jitendra Falodia for the last four years my serum creatinine level was 3.5 to 4. In the month November 2017 all of the sudden my body gets swelling and my weight increase around 9 kg. I immediate went to Dr he told me to have immediate fistula in hand as required dialysis.