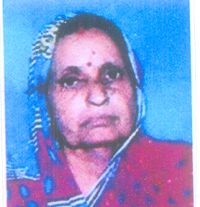 Story Title : RAJ KUMARI PAREEK- 53yrs- Lung carcinoma-
Patient Age : 53 years old
Date : 02-12-2018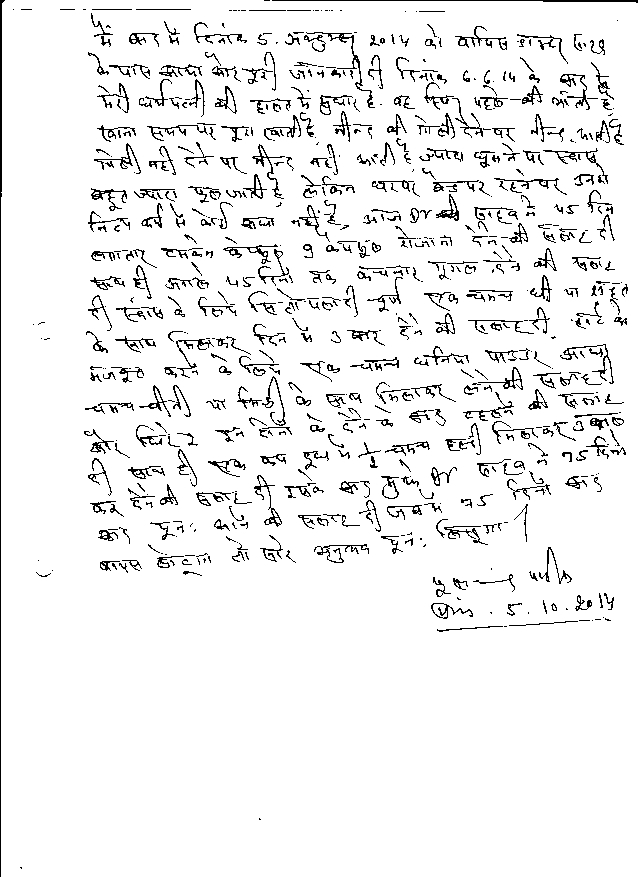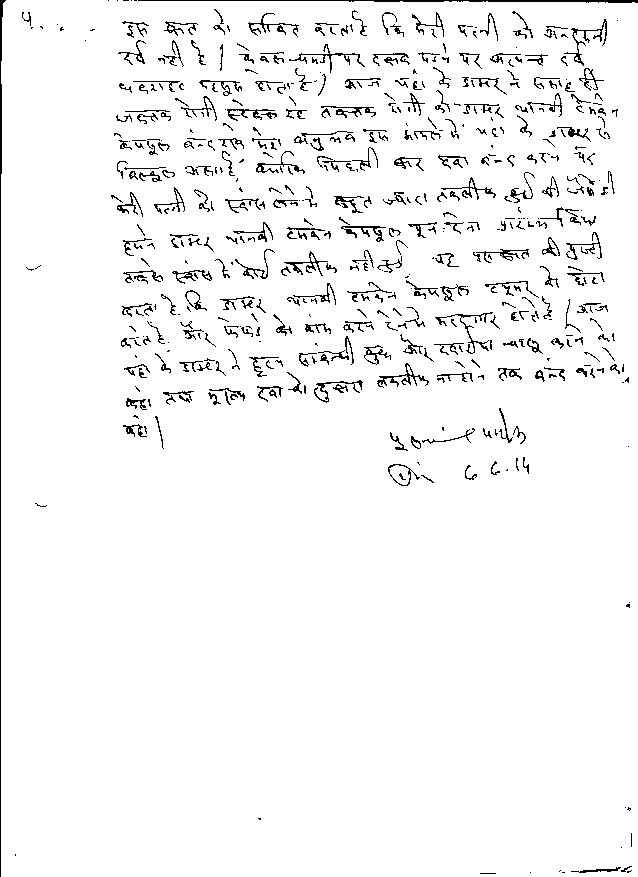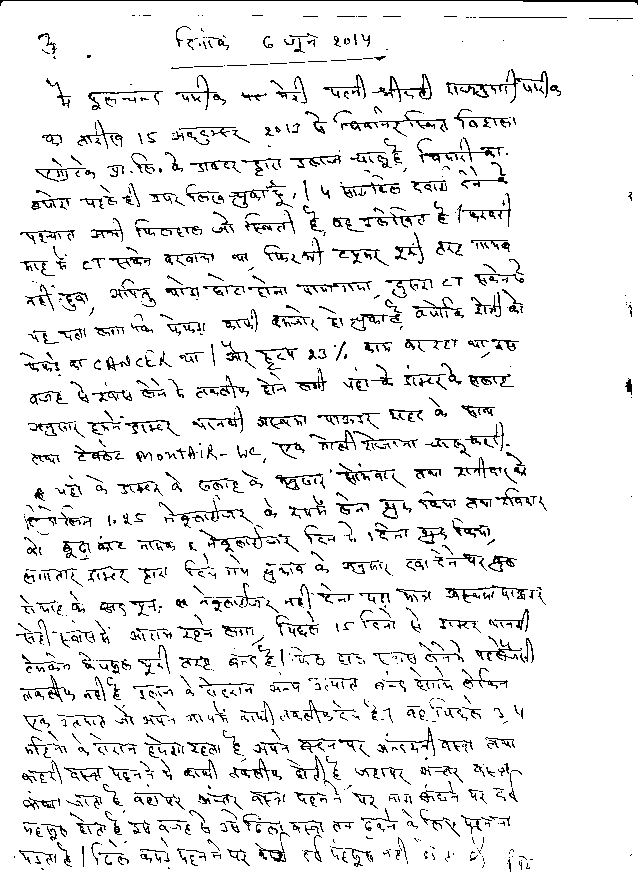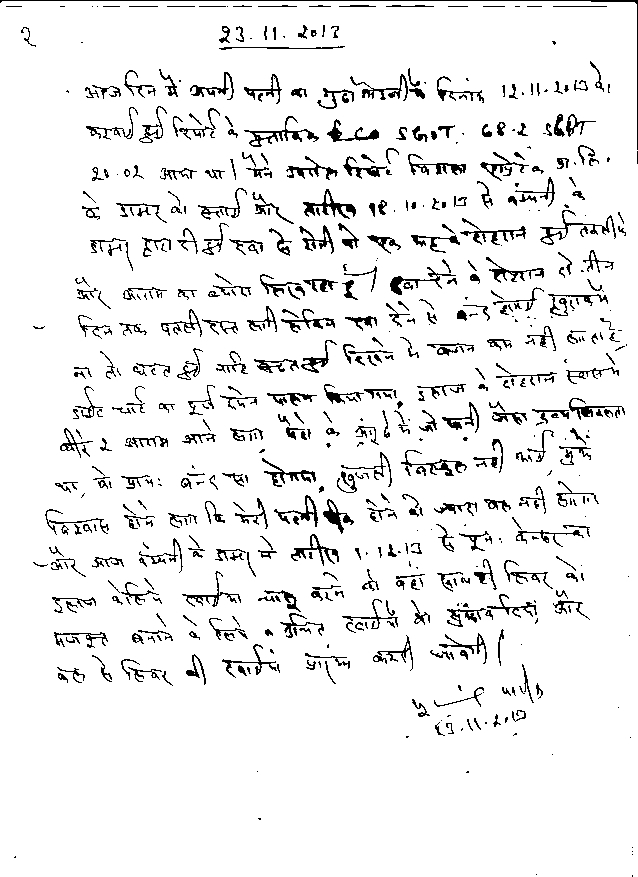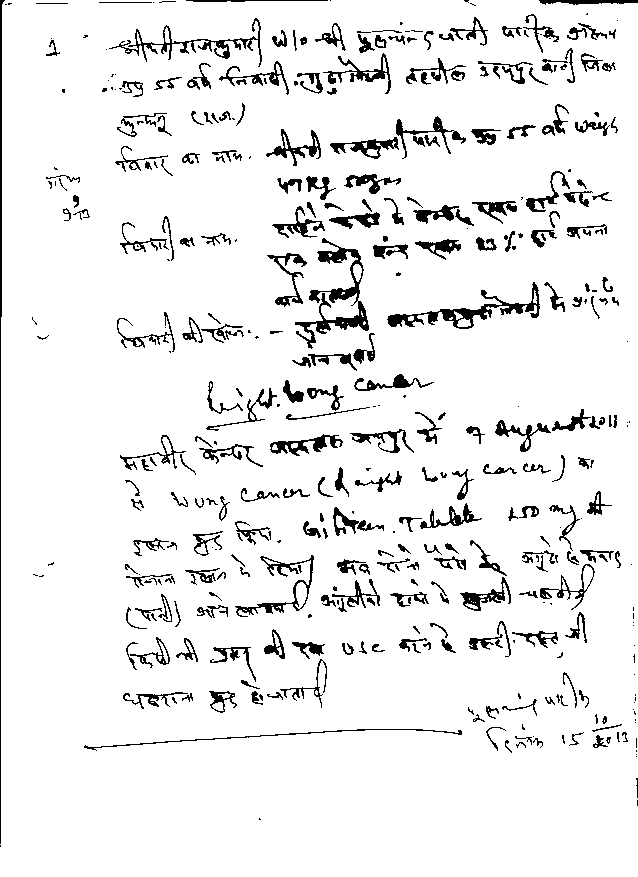 written by Phool chand pareek husband of smt Raj kumari pareek Brahmin by caste aged 55 yrs residing at Gudha gaurji tehsil udaipurwati dist. jhunjhunu ,Rajasthan.
patient weight 47.500kg. having cancer in right lung and she is a heart patient only 23% heart is working. First cancer find in Durlabhji hospital as RIGHT LUNG CANCER.
On 7th august 2011 in Mahaveer cancer institute started the oral medicine tablet gifteen 250mg each day one tablet.
now in both the thumb of feet is releasing water and lot of itching in fingers of hand. When giving any mediocine it starts vomiting ,loosemotion etc.
To day 15th october 2013 we came to Vishla agrotech pvt ltd bikaner where we consulted the Dr. of company and started medicine.
23.11.2013 To day i came along with a report done on 12.11.2013 ar guda gaurji of sgot sgpt in which the parameter of sgpt was under controll but sgot become 68.2. Ishown this report to Dr. and as we started medicine from 18.10.2013 so i am just writing the actual happening with my wife as whar she suffered or relax during this period.
After just 2nd day loose motion started but stopped within 2 days, she did not loss apetite nor increased, as in looking she did not occured weak during this period, we followed diet chart, gradually she was feeling betterment in breathing, the watery emulsion which was coming out of thumb of feet and the itching in fingers of become almost stopped.
I believe that my wife will cure within a short period. The Dr. suggested to start medicine from 1.12.2013 and till that he advised for some liver tonic.
SHE EXPIRED NOVEMBER 2016 AS SHE ALREADY TAKEN CHEMO AND RADIATION SHE WAS METASTATIC STAGE LUNG CANCER WE ABLE TO PROLONG HER LIFE ONLY.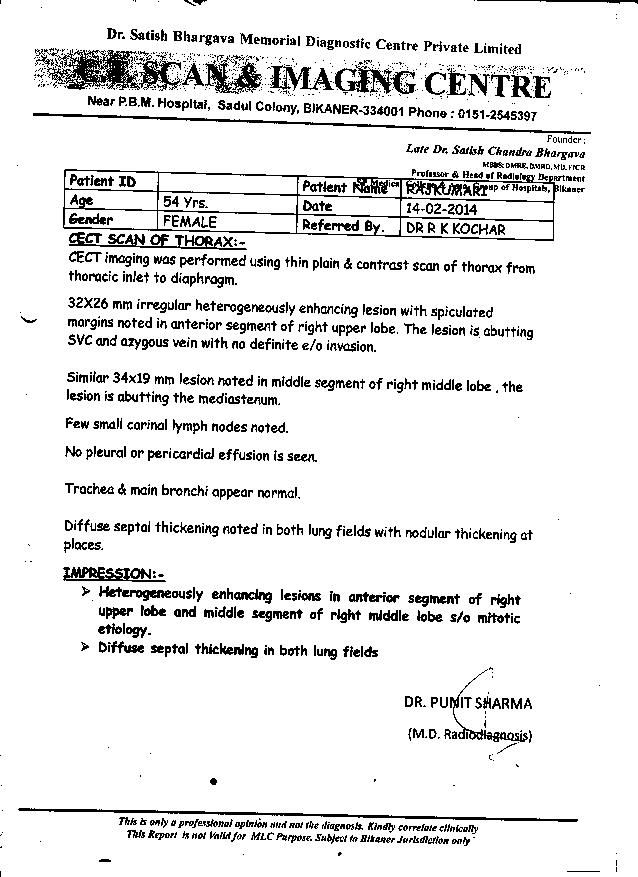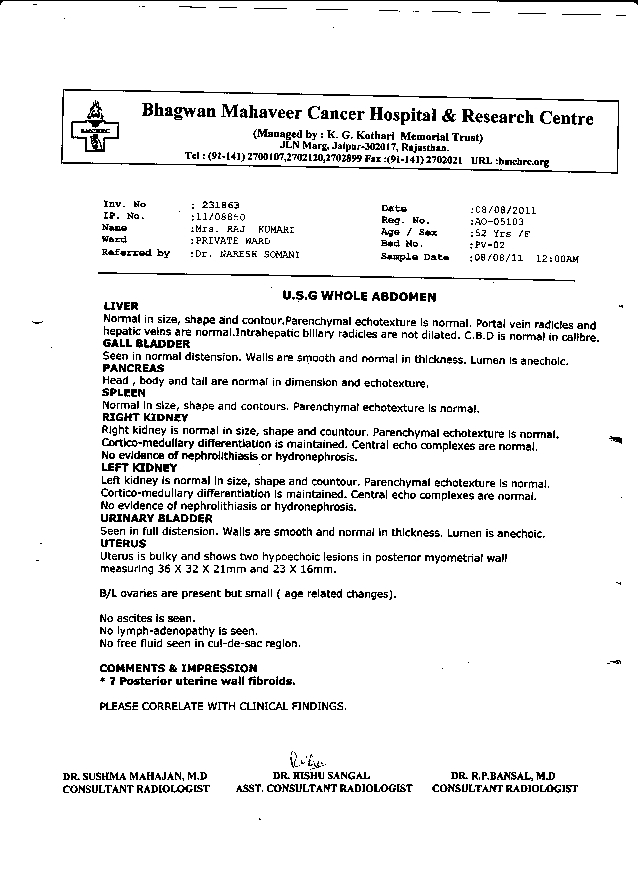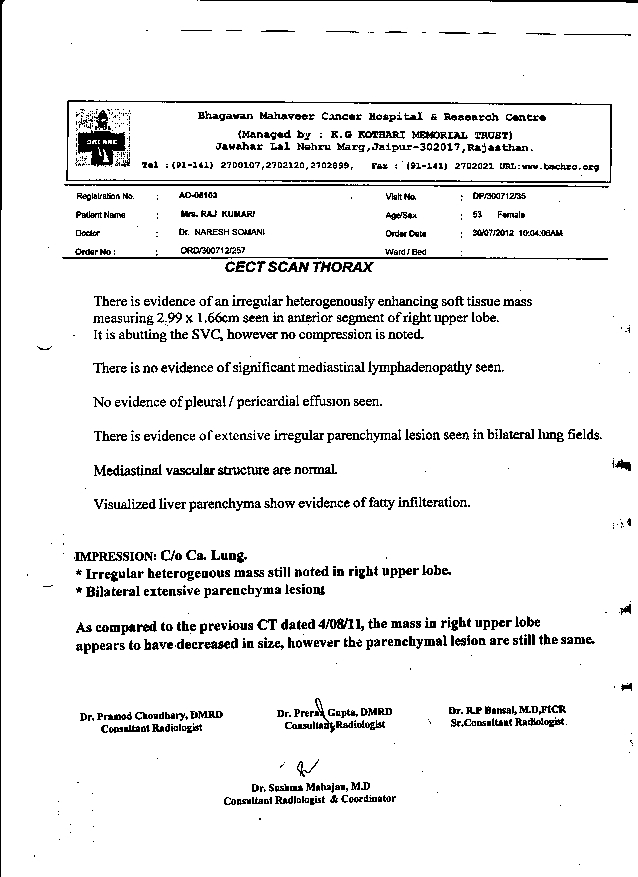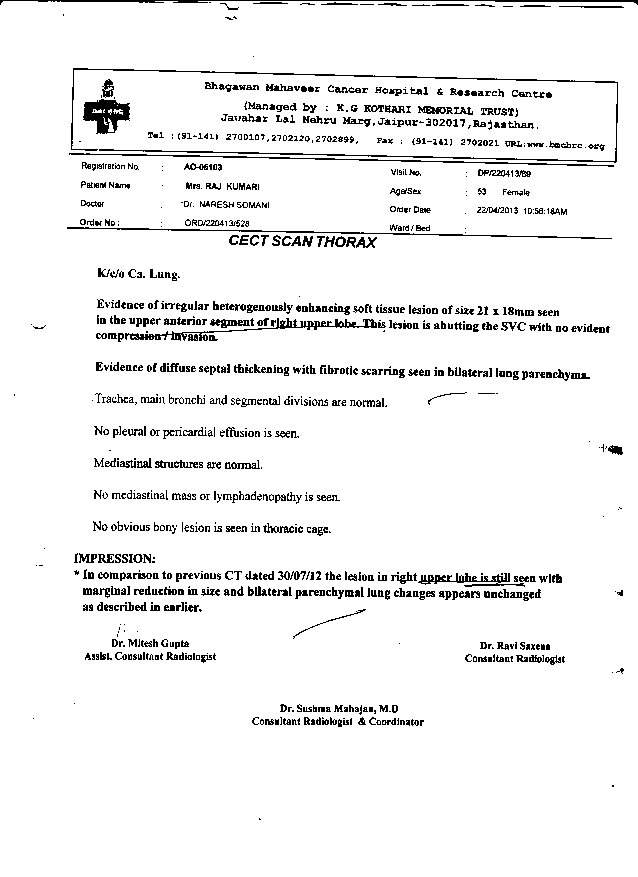 More Mouth Cancer patient Stories
Our WebSite :- Vishla Agrotech